Vocal technique is the last thing you want to be thinking about when you're in front of an audience, in the recording booth, or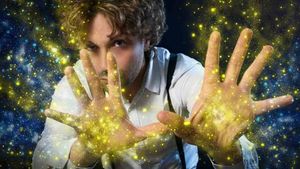 auditioning. If your head is filled with all things technical, your performance is going to be less than moving. 
Practicing technique until it is truly second nature frees you to tell the story of your song in a way that only you can. Your audience will then be able to connect with you and your story. They will leave NOT saying, "Oh, doesn't she have a pretty voice, bless her heart." They will leave having been emotionally moved by your song. 
If you don't know how to practice, ask your vocal coach. One worth their salt will know how to guide you. If you're not practicing wisely, you're not reaping all the benefits of working with your coach. And you're not giving your instrument the time and attention it needs to develop to serve you. 
You have so much to bring to the table. I want you to be free and to bring it fully. 
Do these two things and you will catapult your singing and artistry: 
#1 Get a voice coach who shares with you a scientifically based technique that frees you to sing your style and sing YOUR voice (only you can sing your voice) AND who gets how people learn. 
#2 Practice your bohonkus off almost every single day with a singular focus to master technical invisibility. 
Bonus: 
#3 Come to Martins Vocal Academy and say "Hey!" anytime. You're always welcome here. 
Need help?    
Get some vocal training! I'm available for in-person and online lessons.  Just contact me at this link to book your lesson with me. My lesson rate is normally $100 an hour or $75 for 1/2 hr but for a limited time, NEW students get a huge discount! Or purchase a packaged course here. No matter what your budget or time constraints, where there's a will, there's a way to get all these signs pointing in the right direction!  
Your Vocal Coach,  
Jerry Martin