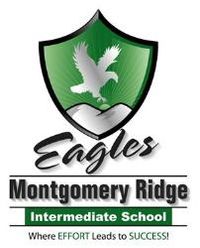 MVA is proud to be working with Kristy Weekley and Montgomery Ridge Intermediate School!  We have helped with their Veterans Day production as we recorded one of Kristy's top choir students, Tallulah Whitmire, singing the National Anthem.  December 7, 2020, we will once again work with Kristy and Montgomery Ridge Intermediate School on a much larger production showcasing 12 of Mrs. Weekley's top students in their music program!  This will be a fun experience for all of the students involved as they get to experience how a recording is done at a professional recording studio.
At Martins Vocal Academy, we use the Recording Studio Experience program with our students to teach them every aspect of what actually goes into creating a song from scratch.  Tracking, vocal arrangements, harmony, mixing, and mastering as well as showing the student just where or what they need work on and we fix those issues on the spot.  This program is exclusive to our MVA students and they enjoy learning about the recording process as well as get to share the music they created with their friends, family, and the world! 
Once again, we are proud to partner with Kristy and Montgomery Ridge Intermediate School.  We are forging a long-lasting relationship with them and are very honored to do so.  If your schools' music program is looking for an exciting way to level up your music program and give your students the opportunity to learn more about the music and entertainment industry, then contact Martins Vocal Academy today and see how we can help you get the best out of your music program.  You can contact us here.
Here is the song that we recorded for Veterans Day!  Enjoy!
Star-Spangled Banner - Tallulah Whitmire